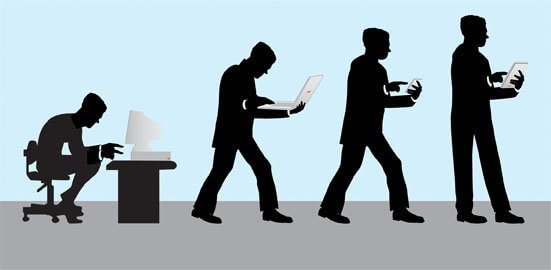 Is your website in danger of becoming extinct?
With the increasing pace of technology, most websites now have a lifespan of just 3 to 5 years.
Without regular updates and re-development, it is easy for a site to get left behind, losing potential business opportunities and sales. Many crucial elements of search marketing now, hadn't even been thought about even just 3 years ago.
10 reasons your website could be an internet dinosaur:
1. Your website is made entirely from flash.
Flash sites are becoming very dated, even though some designs may look contemporary. Flash elements are detrimental to a website's search rankings and websites which are built entirely in flash have a notoriously hard time to get good search positions. In addition to this, flash doesn't work on a wide range of mobile devices, including Apple iPhone and iPad products.
2. You have a visible hit counter.
Whilst hit counters were all the rage a decade ago, it is a good indicator that a site hasn't been updated in a long time. This can dissuade potential customers and reduce their trust in your website, potentially driving away custom. Although this can be seen as a matter of taste, it can be a powerful thing!
3. You have no calls to action.
The internet is more than just a handy place to find out information, it should also enable people to interact with your company and allow them to easily find out more about you. If you offer services and products, make sure that your visitors can easily get in touch with you. This can be immediately through a contact telephone number, or through emails and contact forms. Either way, your contact information should be readily available across your site.
4. Your website isn't responsive or mobile and tablet friendly.
Mobile and tablet browsing now accounts for over a quarter of all internet traffic, so if your website is difficult to view or navigate on a mobile device, you could be limiting your potential traffic by 25%. Many websites have multiple versions for different browsing formats, but this isn't always required. Getting a responsive site is the easy way to ensure everyone can view your site across a range of platforms, from smartphones through to the largest desktop displays.
5. You haven't integrated your social media platforms into your website.
With social networking sites being amongst the most visited websites globally, it is important to be easily reached and integrated within platforms such as Facebook, Twitter and YouTube amongst others. Some are more relevant than others, depending on your target audience, but every site should have at least a low level of social media integration to engage your customers.
6. All the content on your site is static.
The content on your website should be helpful, informative and add something to those who are involved. If you have a static site it can be hard to update information and news up onto your website. Newer formats and content management systems (CMS) are designed to provide continual updates, from press releases through to your latest offers. Fresh content helps your clients see that you are still active and moving forward, whilst improving ever important search engine results.
7. Your website content is contained within images.
Text within images can harm search engine rankings and lower the quality of user experience. Some users may have images disabled or your site may take a few extra second to load images, which can both deny visitors of your well thought out information. Search engines do not see the text contained within an image, so it is best to have content as separate text where appropriate to ensure that it works best for your rankings and the end user.
8. Your branding is inconsistent.
Most companies will update various aspects of their branding, so why should your website be any different? If you roll out new logos, colours, vehicles, uniforms or anything else which reflects your company you should make sure that your website is included. If people find an outdated website with older branding than which they are used to, it can undermine their confidence in your brand.
9. Your website has an animated splash intro page.
Animated splash pages ultimately deter visitors and increase bounce rates. Even with the fastest connections, those extra few second of looking at a loading screen will make people hit back and try another site. Animations are not a bad thing, but it should not be the first thing that people see once they land on a page. A clearly laid out homepage with easily navigated sections will increase the length of time people stay on your site and ultimately earn you more custom.
10. Your website isn't search engine friendly or optimised.
Some brands can rely on the power of their name alone, but for most, it is important to increase your visibility on search engines. Having a new, fast, easily usable and regularly updated website is a great start to ensuring that you reach your market through search engines. Optimisation doesn't just mean link building either, an important factor is the user experience on your website, which comes with the combination of the above points and more.
If you are concerned about any of the above issues, or simply want your website to perform better, please get in touch. Email sharon (at) piranha-solutions.com  or call 01772 888331 to arrange no-obligation review of your website.
< Back to Blog