Posted on
December 22nd, 2014
Top 5 Posts of 2014
Hi guys, hope you're all looking forward to a well deserved Christmas break! We've put together our top five blog posts of 2014!
We discuss the future of SEO in an ever more sophisticated search landscape. With SEO always changing, we take a look at how these factors work in the world of marketing. If your business uses SEO, it is important to know exactly what the process entails. Google has the likes of the Panda and Penguin updates to regulate the spammy links on their search results so it is is the essential to keep up with the latest SEO news, so you can find out just how it can affect your business!
2) IS YOUR WEBSITE IN DANGER OF BECOMING EXTINCT?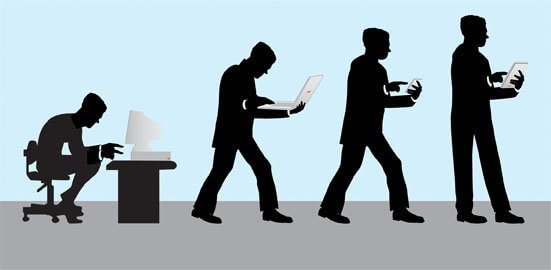 Find out how your website could be going the way of the dinosaurs, and what to do to fix it! In this blog, we outline 10 reasons why your website may be outdated, so you can look to improve your business! This could be that you don't link to social media platforms, which is one of the leading marketing techniques at the moment, or perhaps you have built your site entirely from Flash, which is quickly becoming a thing of the past. Take a look at this post to see how you could improve your business in the upcoming year.
3) FACEBOOK SET TO MAKE BUSINESS SITE SIMILAR TO LINKEDIN
Facebook are all set to take on Linkedin with their own version of the business networking site. 'Facebook at Work' will allow people to share files, talk to colleagues and even update their status. But is this what the business really needs? With Facebook already acting as a huge distraction in the workplace, and 33% admitting to using it in the office, it looks like they will have a lot of work to do compete with LinkedIn. You can read the blog to find out more about the features and plans for the new social media venture.
4) A FEW REASONS WHY BUSINESSES SHOULD USE SOCIAL MEDIA
We discuss why businesses use social media – and why you should too! With Facebook bringing in over 1.35 billion users and Twitter with more than 284 million a month, there is a market there for your business. Not only does this blog tell you the benefits of using these platforms, but also gives you an idea of what you can do on your own company accounts. Whether you want to engage with customers, boost your sales or promote a product, social media gives you the perfect platform to do so. Check out the original post to find out more!
New, ad free social media platform, designed with creators in mind. Have you signed up yet? Ello Goodbye is a new platform to explore, chat and connect with friends on a unique and innovative platform. It has a strictly no advert structure, which means that you won't be bothered with annoying pop-ups or irrelevant banners when using the site. There has been a lot of talk about this new release, which is why we have created a post to tell you all about it!
< Back to Blog